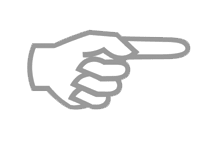 LEFTIES OR LEFT-HANDED KIDS
Here are some sites of interest for Lefties/Left-Handed Kids - how to teach "lefties" how to write and where to get the materials and other information.

We are not experts in this area of learning, our household is full of right-handed people. However, we do have a few relatives in the US and the Philippines that are left-handed and they seem to be the most brilliant thinkers in our family.

We know that lefties are just as special to God as right-handed people are. We dedicate this portion of our site to Dad, an accomplished leftie, and to our special young friend Lauren Winnenberg, a very energetic and talented leftie.








Please email us to suggest a link or make corrections.