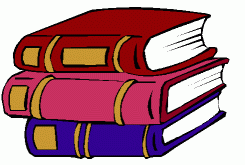 HOMESCHOOLING BOOKS
| | |
| --- | --- |
| | The first book that we read from cover-to-cover was Home Schooling, The Right Choice by Christopher Klicka. At that time, our oldest son was 6 and we were moving to Japan. We were told that the US Department Of Defense (DOD) school system there was very good so we thought we should place him in that school system once we got there. However, Mr. Klicka's book prompted us to stick to homeschooling. Then it seemed that God affirmed our decision to homeschool in Japan when we actually met Mr. Klicka at a homeschooling conference in Yokosuka, Japan that year! Our son is now 13 years old, and we are still homeschooling! |
For nine (9) years, reading about other homeschooler's experiences have kept our family motivated to stay focused on our goals and purposes of why we homeschool. It's like having a personal support group at home. Every book provides nuggets of wisdom and encouragement. Every homeschooler should invest time in reading at least one of these timeless books. Just think how much wisdom and encouragement you can get from reading several books!
Here are just a few of the many popular books on homeschooling. These resources are specially helpful for new homeschoolers, packed with encouragement, information on how to get started and where to find materials and information. The homeschooling movement has become a growth phenomenon! As a result, many books have been written about homeschooling by education experts and experienced homeschoolers. Information is now readily available in print as well as on the internet and other forms of media.

Related Page: Homeschool e-Books and What Are we Reading?